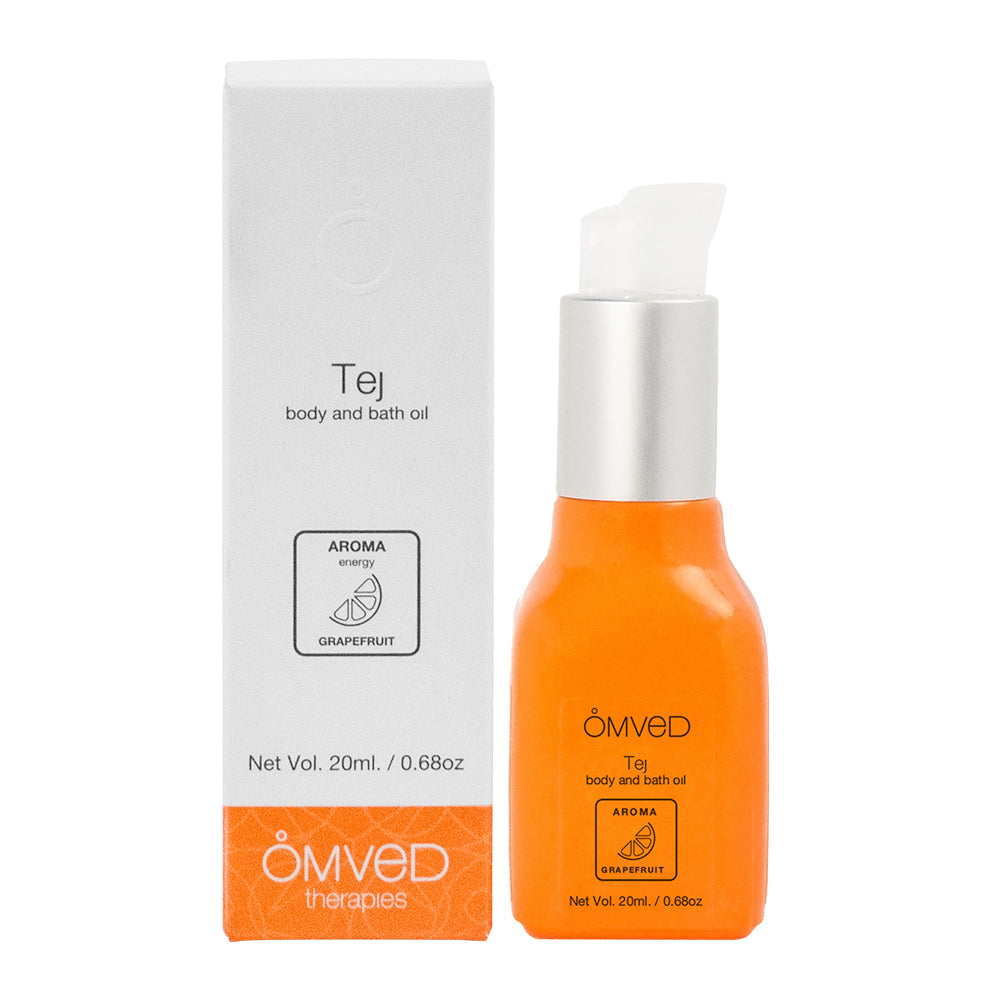 Tej Energy Oil
Tired and exhausted? This "pick me up in a bottle" blend of Orange, Grapefruit, Basil, Rosemary, Pine and Lemon promises to instantly reboot energy levels, while leaving skin nourished and supremely soft to the touch.
PURE AROMATHERAPY - 100% essential oils; no synthetic fragrance.

QUICK ABSORBING, EASY GLIDE, COLD-PRESSED triple oil base.

MULTI-USE - face oil, after-shower hydration, body massage.
Exciting Offers
Buy for ₹ 2499 & get extra 5% OFF
Buy for ₹ 3499 & get extra 10% OFF
Buy for ₹ 4999 & get extra 15% OFF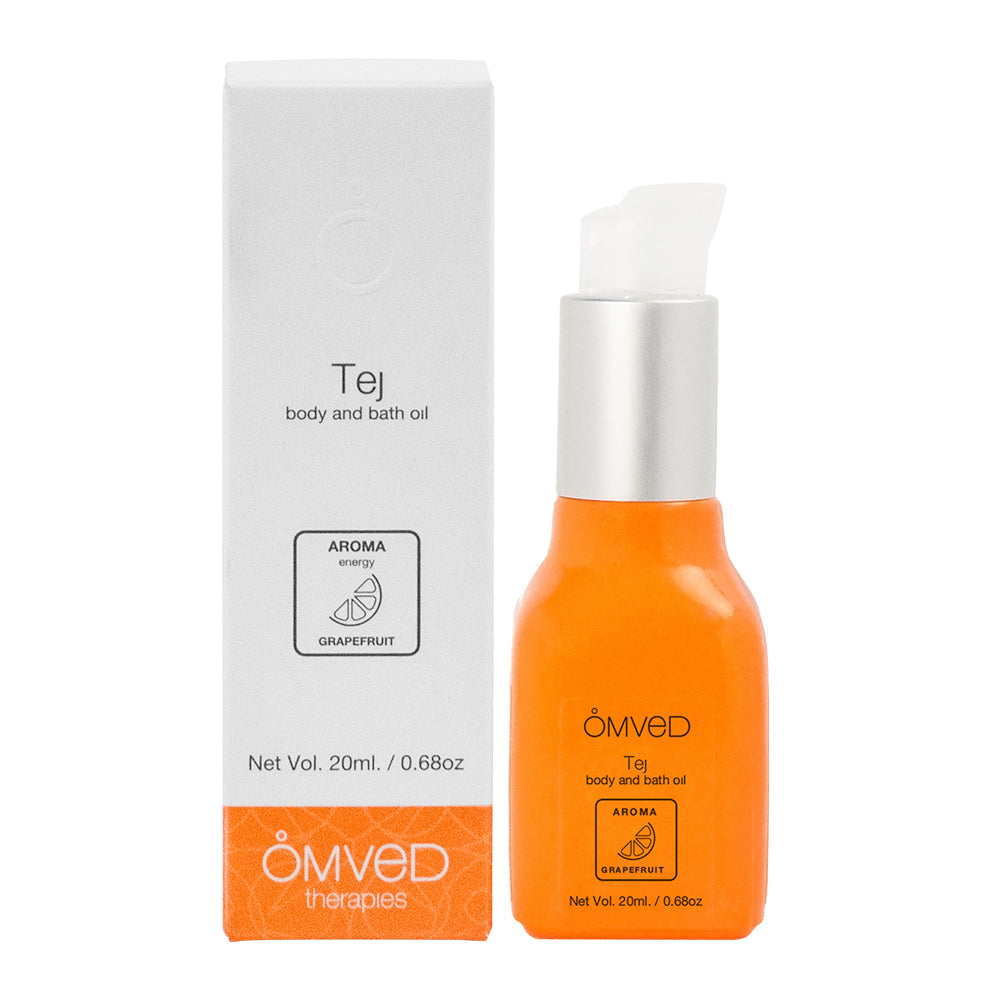 Step1: A self-massage with this healing oil, will ease muscle pain and aches.
Step2: Start at the head and slowly work your way down to the toes. Alternatively, apply at target points that are causing pain.
PRODUCT PHILOSOPHY
Our signature blend base of cold pressed organic oils (no mineral oil or cheap fillers) ensure deep penetration, easy absorption and intense hydration while our aromatic blend of pure essential oils, unlike most commercial scents which are 90% alcohol and give an intense initial experience followed by a quick disappearance, our body oils embrace you in long lasting aroma.
CURATED FOR KAPHA BALANCE TYPE
Ayurveda says the human body is made up of Earth, Water, Fire, Air and Ether. Though every element is present in the body, the domination of certain elements determines the Dosha of an individual – namely Vata, Pitta and Kapha.

Water and Earth energies dominate in these calm, sweet and loyal souls. Kapha types tend to be medium to large build with skin that is often smooth, oily and cool with larger pores. When out of balance they can become slow and sluggish, tending towoards being overweight. Skin as a result can lead to blocked pores and excessive oil. Common skin imbalances are cystic acne around mouth, excessive oiliness and blackheads. Do you know what is your Dosha? Take Dosha Quiz
FREQUENTLY ASKED QUESTIONS
Yes, it is perfect to incorporate it into your daily abhyanga (salef-massage). Start from the feet and move upwards using long and firm strokes to let the oil soak in your body while you give yourself a massage.
We suggest that you let the oils soak in at least for for 30 mins to an hour before you wash off with any of our soaps and the vetiver loofah to ensure the oil is wiped off.
This is a perfect post shower oil as well. Apply a bit on damp skin and massage to let the oil soak in completely. The result is a lingering fragrance that stays all day long and soft, dewy skin.
While all our products are 100% chemical-free and made with naturally derived ingredients, we suggest that you check with your doctor before you use it to rule out any side-effects or allergies.