Pure Castor Oil
Castor oil is your go-to beauty oil from reducing pimples and wrinkles, eliminating stretch marks, promoting hair growth to also strengthening nails. Omved's organic Castor oil is pure therapeutic-grade and cold-press extracted for maximum nutrition.
100% vegan and cruelty-free. No hexane, fragrance, fillers, additive, preservative or colorant.

100% pure, cold pressed and without added preservatives made from premium quality castor seeds.

Safe for oral intake
Exciting Offers
Buy for ₹ 2499 & get extra 5% OFF
Buy for ₹ 3499 & get extra 10% OFF
Buy for ₹ 4999 & get extra 15% OFF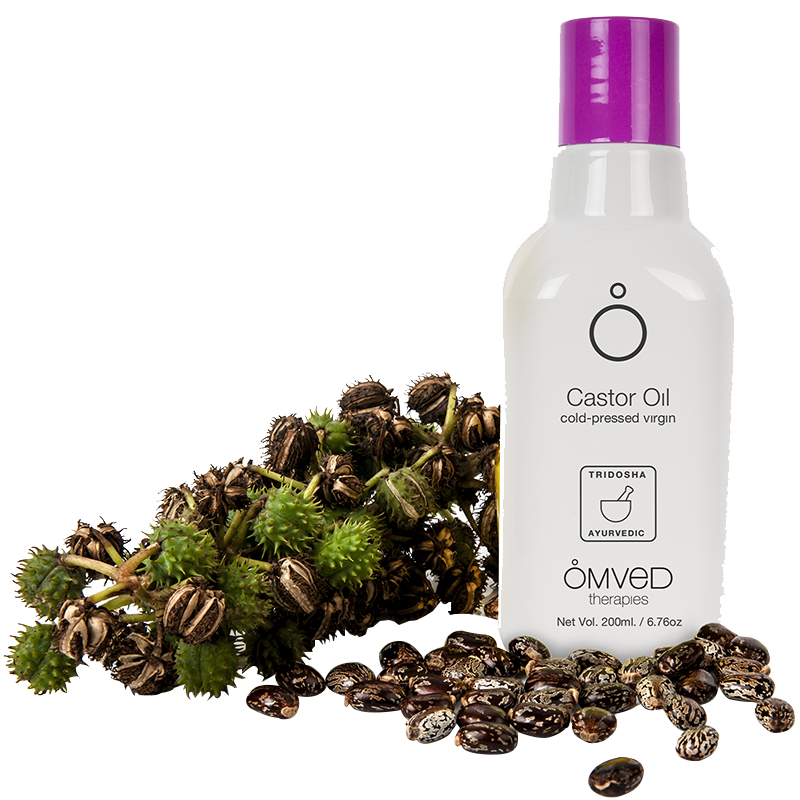 For topical applications:
Apply a few drops of castor oil to the desired area you want to nourish and treat before going to bed.
On face and body:
For intense moisturising, to treat acne, blemish, wrinkles, pigmentations, stretchmarks, brittle nails, eye contour and as nourishing and healing care after shaving and hair removal.
As a hair growth mask or to treat a troubled, itching scalp:
Use our Castor Oil as a pre-shampoo hair + scalp mask or apply it to lashes and brows for a conditioning boost.
As a massage oil:
Use pure or blend with Omved essential oils to relieve muscle and joint pain; relieve symptoms of migraine and insomnia.
PRODUCT PHILOSOPHY
Omved's Cold Pressed Virgin Castor Oil is sourced from natural, organically-grown, finest-quality Castor seeds. It's 100% pure; free of adulteration by chemicals, deodorization, sulphate and hexane. Close to 90% of Ricinoelic fatty acid is retained due to careful cold-pressing technique. Castor oil has been a part of Ayurvedic beauty and wellness regimes since millennia. The rich nutrients, fatty acids, vitamins and mineral content, soothe, soften, and repair skin and hair enhancing your natural beauty.
CURATED FOR TRIDOSHA BALANCE TYPE
Ayurveda says the human body is made up of Earth, Water, Fire, Air and Ether. Though every element is present in the body, the domination of certain elements determines the Dosha of an individual – namely Vata, Pitta and Kapha. TRIDOSHA is the sum of the three doshas—kapha, pitta and vata—which, according to the ayurvedic construct, orchestrate a person's mental and physiologic functions, including metabolism and mind/body type. Do you know what is your Dosha? Take Dosha Quiz
FREQUENTLY ASKED QUESTIONS
Yes, it is safe to use the castor oil for a body/hair massage. You can also add a few drops of our pure essential oils for an intense aromatic experience.
Excellent. I use this l for constipation
Excellent. I use this l for constipation
100% pure organic oil
I have heard about this product from my friends.when i start using product i found this is very useful in to reduce acne and promotes hair growth.This is 2 in 1 oil you can use on skin and hair both.I will order it again??