Pain Relief Waist/Stomach Wrap Compress
Experience soothing pain relief from rheumatic pain, neural pain, sciatica, vertebral pain of the waist, pelvic, lower back and menstrual pains and stomach cramps with this uniquely designed and masterfully sewn Ayurvedic Aromatherapy hot-cold compress.
100% NATURAL; drug-free thermotherapy

SAFE and EFFECTIVE; natural, drug-free Ayurvedic Aromatherapy pain relief

MULTI-PURPOSE COMFORT; hot and cold compress
Exciting Offers
Buy for ₹ 2499 & get extra 5% OFF
Buy for ₹ 3499 & get extra 10% OFF
Buy for ₹ 4999 & get extra 15% OFF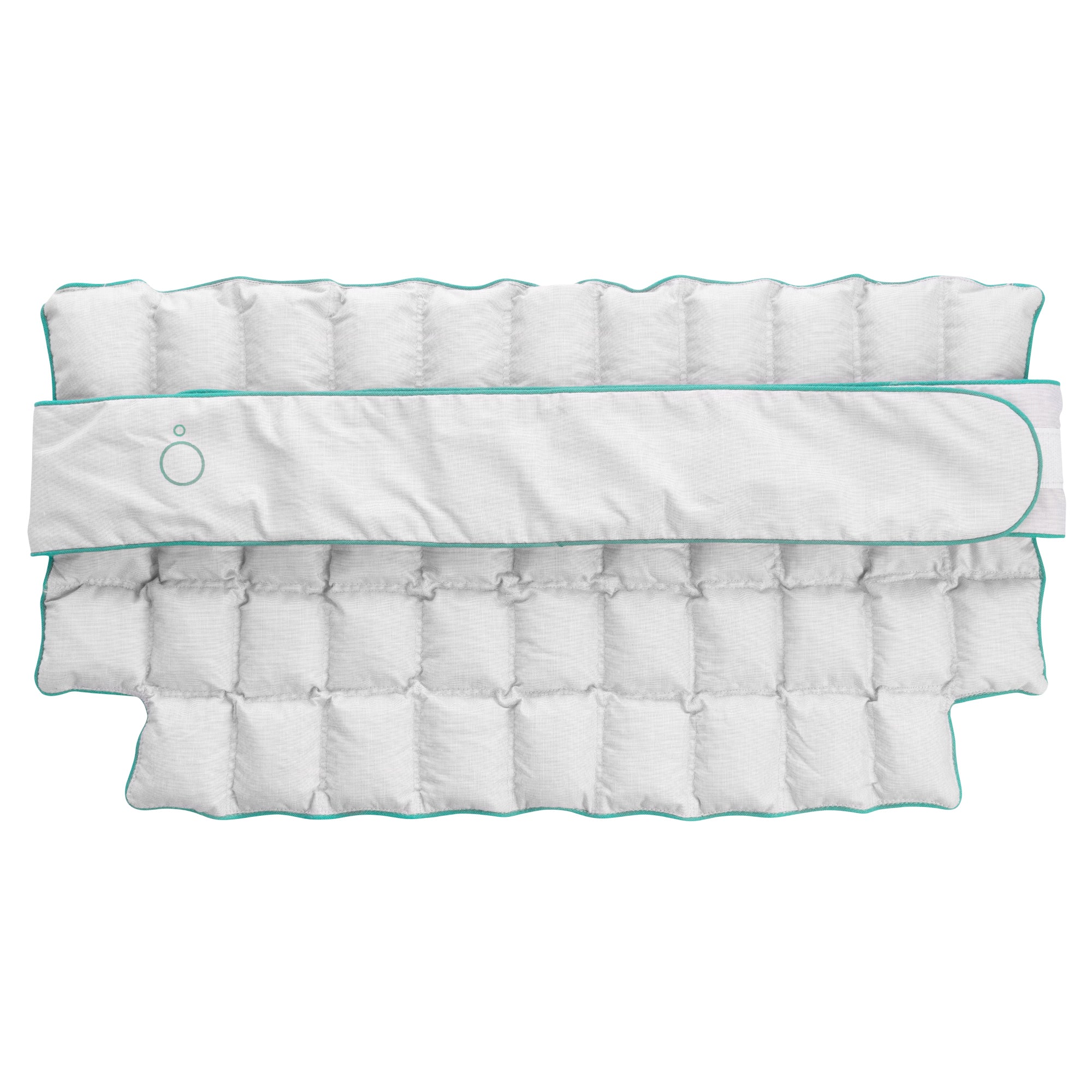 Use Omved's specially designed collection of Ayurvedic Aromatherapy compresses and joint wraps when desired for localised pain relief and faster healing.
FOR HOT USE - Heat in the microwave and place onto wherever your cramps or muscle pains are located, usually on top of clothing in case they feel a little hot at times. Always place a glass of water when heating in the microwave to avoid the herbs getting burnt.
FOR COLD USE - Place the compress in a plastic bag to protect it and keep it in the freezer for about 2 hours. (For injuries use as part of R.I.C.E. (Rest, Ice, Compression, Elevation). Soothe those plaguing muscle pains and soreness, beat fatigue after a long day or just reset your energy by wrapping yourself in the healing powers of aromatherapy, and the comforting weight of this hot-cold Ayurvedic compress. Heat it in the microwave or cool it in the freezer, or use without heating or cooling just to enjoy the calming scent and comforting weight.
FREQUENTLY ASKED QUESTIONS
For first time use, warm the compress in a microwave for 90-120 seconds. For later use, keep hydrated by keeping a glass of water alongside the compress while warming or alternatively, sprinkle with water before heating. Warm for 60-90 seconds and place either on back or on chest, as required.
Yes, of course. Simply place it in the freezer for 30 minutes to 1 hour before applying on the affected area.
It is a one size fits all Pain Relief wrap that is evenly weighted to distribute the pressure across a wide area. We have ergonomically designed a standard sized neck/chest shoulder compress that fits you perfectly.
Yes, the compress is safe to use every day.
Yes, you can massage the area with an ointment before using the compress. We suggest you use a thin cloth on body to avoid soiling the compress. Omved's pain relief oils and balms are ideal to use before applying compression.
Not electrical but good
I thought it was electrical but it is not.Still it has good herbs and gives relief.I wish it comes with electrical wire.
Best pain relief product
I was in lot of pain and since u got it i am feeling well. Its hassle free. And firstly, read it manual only then able to use.. put the product in microwave for about 2 3 minute and here we go its ready to use .. its grip is also fabulous.. it gives instant relief.
Good product
I must say this product has amazing fragrance,it's little heavier because of the filling.Read the manual then use it if you will use it directly it doesn't work at all so read first and use it.Use it gradually then you will know the results.
convenient and effective heating pad
Being a physiotherapist I have always advised for wet /hot pack /water bottle heating as electric or dry heating dehydates the muscle.. so have been using regular heating pads which we have to dip in hot water and then place in plastic then towel.. but now with a small baby I had developed low back pain myself and can't heat water with a baby as it is very risky.. so after searching this seemed a good product to me..And yes it completely solves the purpose.. it does take the body contour (just like regular clinic heating pads) and is not at all risky just place it in microwave with a glass of water and its ready to use